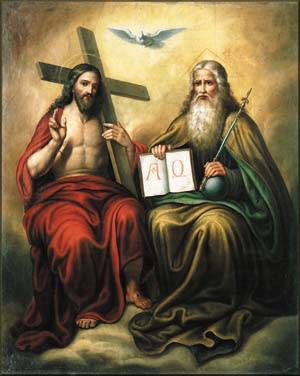 Today the Church celebrates God.  This sounds kind of funny, because we ALWAYS celebrate God!  But today is the Solemnity of the Most Holy Trinity, the Father, Son and Holy Spirit.   It is a day of meditation and reflection on the Mystery of Three Divine Persons in One God.  This mystery has baffled the most intelligent minds in man's history.  As much as mankind has tried to explain this dogma of belief, our words come up short.  The Holy Trinity will always be a Mystery, one that our mortal minds cannot grasp.  
My take on this, is that we should only realize one thing:
God is Love.  And only Love makes us happy.